Aug / Sep 2015No. 129
30th September 2015
Project Progress
The Yi women's health and livelihood project
Enrollment :survey, 6 children enrolled
In September in Minjian Central Primary School, Daping School, Tashan and Daping Communities, DORS tracked and investigated the school enrolment, especially of girls, who sometimes enrol several years late. In Daping community, as the school is now nearby the village houses, due to the support from the Yingjing ethnic bureau, all preschool age children were enrolled to start school; in Tashan community due to the long distance, the cost of admission without other support, there were more enroled students than previously. In the two communities, students above the fifth grade, especially girls, sometimes leave school.
DORS discussed with parents in Tashan community to ensure all children were sent to school , DORS provided some financial support to 4 children to enter kindergarten, and 2 to go back to school. We are also thinking about how to get those who dropped out of school to have the chance to learn work skills.
Health Project
In September, Taiwan expert teacher Han from Sichuan Trinity Foundation undertook a women's health survey for 3 days in Tashan and Daping communities. Next, we will discuss how to improve the health status with the project plan.
The kitchen facility project is to improve hygiene. At present, in Tashan community the 64 households kitchen facilities work has been completed. In the course of this project we trained 3 local technicians, who in 2 and a half months, from dawn to dusk through their own efforts, each earned more than 17000 RMB through these newly acquired skills.
Livelihood Project :Rural Torism
In August DORS paid a visit to the Yingjing volk? Bureau Director Zhou and Tourism Bureau Director Sun. They inquired into the Township Tourism Development in Tashan and Daping Yi communities, provided information on the relevant policies, and providing their own ideas.
In September, local people with DORS support designed a village tourism cooperative model, using Tashan housing, land, handmade tea, dances, torch festival of the Yi-minority, in preparation for 2016 procurement of materials, training organization, and meetings to evaluate tourism in village projects in Sichuan Province.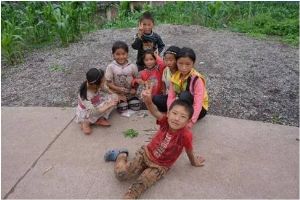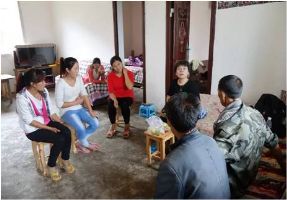 Cooperative and Marketing
E-commerce Marketing
At the beginning of August DORS organised a computer, E-commerce training course in Pianma Township. 8 villagers mastered the skill. Thanks to Zhang Hongwei, Li Jie and the other 16 students from Jilin University.
At the end of August, DORS joined Sihai E-commerce company to investigate business opportunities of out of season Alpine apricot in Chalin village. Due to the lack of management, the quality was not up to the standard for distribution, and we had to suspend it. DORS is considering supporting a young conscientious person in the villages to move this forward.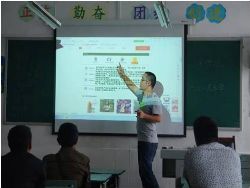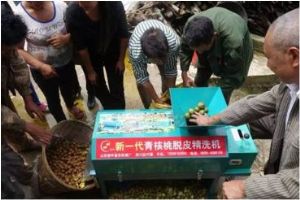 Walnut Marketing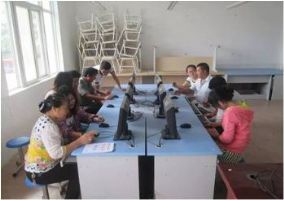 On the later of August, DORS and Mercy Corps conducted a survey of Wanut Industry of Pianma Township. We want to find the end market, reduce intermediate links, so that the villagers' walnut sales price could be improved.
Walnut Peeling Machine
At the end of August, DORS, funded Pianma Township 4 walnut peeling machines. DORS staff made a demonstration of the machine. Taking into account walnut production increasing year by year, the machines will help to reduce labor.
Post Disaster Loan
In August, Li Maohui, Sang Lingzhi, Qiu Yuyun, Bai Shihai participated in small credit training by Yilong Rural Development Association. Thanks to Gao Xiangjun,Deng Huimin for sharing experience in operation system and management.
On 18 to 20 August,DORS, 4 Village committees and trainers from PlaNet Finance China completed financial training in Pianma Township. Hanyuan County financial office supported DORS to continue small loans, and we will report our project progress to the provincial finance office.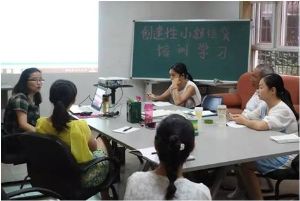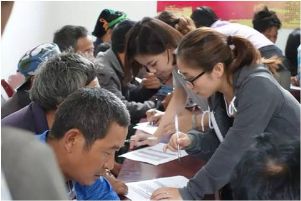 In late September, Tangchao Peng asked a volunteer to develop the loan software and made a recording of the villagers' representatives and a marketing poster.
On 28th September a small loans talk was given in Daying village, which explained the rules of operation. DORS received 33 applications.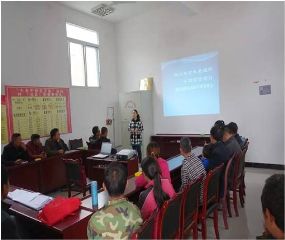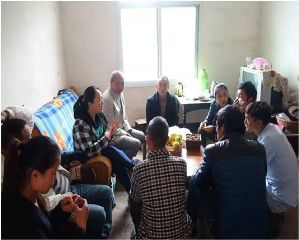 Education
In the fall semester of 2015, DORS worked on an enrollment survey. We supported 69 students whose male female ratio is 2:3 from 11 Townships, 22 villages of Hanyuan County. DORS granted 68000 RMB tuition fees to ensure these poor students can complete their education.
Before every semester, DORS would learn about the study and life of students, communicate with them through the QQ, WeCat, Festival mail.
Rural Energy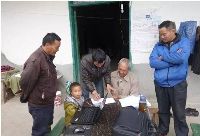 480 energy-saving stoves completed, Settlement of Jianquan,Wanjia,Jiatuo;Sugu completed.
Of the planned 161 gas tanks 11 are still under construction because of the rainy weather.
DORS News and Information

Good news: a new member joined DORS in October, Tangchao Peng joined. He graduated from Huazhong Normal University School of Social Sciences from Nanchang of Jiangxi Province. This young man wants to complete the Social study of Chinese Rural development in the future poverty alleviation work.
We welcome him.