Jun/ Jul2014No. 122
31st July 2014
SUSTAINABLE INCOME GENERATION DEVELOPMENT PROJECTS
Moyu Crop Project Evaluation in Wanping & Chalin Villages
Project Evaluation is a systematic method for DORS to evaluate the project effectiveness and efficiency so as to know whether the projects we are funding are producing the intended effects. Therefore, the project evaluation is a significant stage in DORS projects. On the other hand, during the evaluation, we talked to the communities which enables us to collect important and detailed information and experiences for DORS to improve future works.
Starting from April 2013, DORS has implemented Moyu Crop Projects in 4 villages of Pian'ma township, which aimed to raise villagers' annual income level. In this late July, DORS staff organized all project's management teams to cross evaluate with each other's projects, so that villagers can visit and learn from each other. Due to heavy rain which lead to landslide and congestion during our trip to villages, we could only complete the evaluation in two, the remaining two have been postponed till August.
Mid-term Monitoring for "Loan for small business development Project"
In mid-July, DORS conducted the mid-term monitoring of this project : 3 people's business projects are running well, the principles are in good use. They expressed their appreciation for DORS' concern and support to assist them to fulfill their dream of running their own business. We wish them a success under their efforts.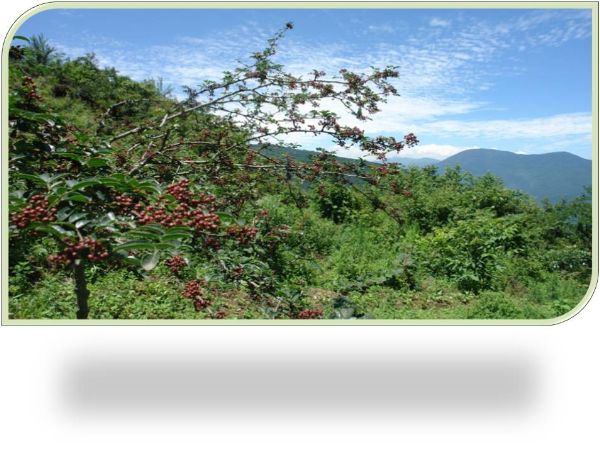 EDUCATION PROJECTS
Preparation for Student Re-union Activities Project
By calling for application, 2 students' activity plans have been selected. We truly appreciated their great work.
In July, DORS discussed the activity plans with the students. The key roles of this project are the students, we tried to involve all of them to design and participate in all procedures, so that they can gain experience and become more confident through this project.
Rural Energy Projects
The first batch of fuel-efficient stove projects in Jiatuo Village was completed in June. DORS' staff visited all families who participated in this project to check every newly built stove; Villagers were satisfied with the new stoves. At the same time, we started the second batch of fuel-efficient stoves & biogas stove projects. To avoid previous problems which occurred during the implementation stage, DORS program officer Bai Shihai listed all requirements and proper precautions needed and explained in detail to all participants in advance. The project contract with the committee of Jiatuo Village was drawn up and signed in June.
In June, the first batch biogas project in Huodi Village was completed. DORS will conduct the evaluation in due course. The second batch of this project was launched in July.
In July, DORS finished the baseline study of Shanshu Village. After evaluating the project's feasibility, we signed an agreement with the village committee to build 44 stoves. The project is now at the implementation stage.
Energy Project Progress

Save time and labor, Energy conservation, Environment protection and keep people healthy

Projects

Project located villages

No. of contract

Construction completed

In Progress

Evaluation Completed

Notes

Fuel-efficient Stove

Shanshu

44

0

44

0

Under Construction

He'Ai

16

15

1

0

Under Construction

Hengshan

6

6

0

0

Await Evaluation

Huodi

21

19

2

0

Under Construction

Wanlin

23

19

4

0

Under Construction

Shiquan

8

8

0

0

Await Evaluation

Jiatuo

22

22

0

0

1st Batch of the project Evaluated

Jiatuo

10

0

10

0

2nd batch of the project commenced

Pian'Ma

8

3

5

0

Under Construction

Fuyin

31

25

6

0

Under Construction

Wanping

25

17

8

0

Under Construction

Chalin

10

8

2

0

Under Construction

Ranmo

46

23

23

0

Under Construction

Daying

38

16

22

0

Under Construction

Biogas Stove

He'Ai

2

2

0

0

Waiting for generating biogas and project evaluation

Wanlin

1

1

0

0

Waiting for generating biogas and project evaluation

Jiatuo

6

6

0

0

Waiting for generating biogas and project evaluation
DORS News & Information
In July, heavy rain fell on Ya'an continually and it will go on into August. Please take care if you are traveling in Ya'an.
Haoyue, who has been working for four years with DORS, is leaving in August. We appreciated her hard work on the project and all the efforts she made for the villagers in the past four years. We wish her all the best in her future work and life.
At the time of preparing this newsletter, Autumn season is coming and bringing with it the ripe fruits. All of our friends are welcome to visit Hanyuan and taste the fresh fruits. We wish you all the best.