Oct / Nov 2015No. 130
30th November 2015
Project Picture Display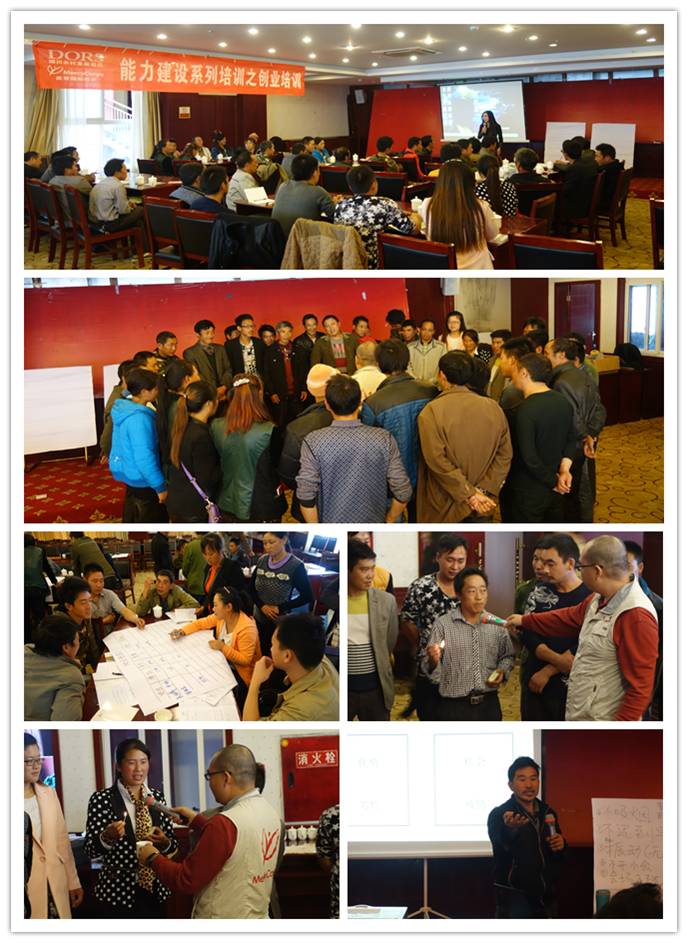 Yi Minority Women's Health and Livelihood Project
Improving Community water supply
Daping Yi community locates in a highest area and the water supply system needs to cover a wide range, these make water shortage happen very often in the community. Together with Minjian township government and community villagers, we discussed and made several feasible plans to solve the water supply problem. Next we will work with township government to gradually implement the plan.
With the help of Minjian Township and local residents DORS discussed possible solutions. Because the government had already constructed the main part of the water supply system, they were unable to invest further, and therefore requires assistance from DORS.
There is no water supply in the old houses of Tashan Hamlet 1, the villagers need to fetch water from 2 km away. Some villagers will continue to live there for 3-5 years. DORS is planning to provide water supply system for all the households in Tashan Hamlet 1 .
Raising Liangshan chickens in tea plantation
In the survey of possible women's livelihood projects DORS learned that some villagers raise Liangshan chickens in the small space near their houses and sell them for a good price. Yi-women want to gain more income through these but available field is limited.
After several communication, the tea plantation owner agreed villagers to raise Liangshan chickens in the tea plantation. It helps to increase villagers' income and improve the tea quality as well, as chickens would eat weeds and control pests and their droppings would fertilize the soil.
Yi-women hope DORS would be able to provide the start-up capital and chicken raising techniques.
DORS is making plans for this project.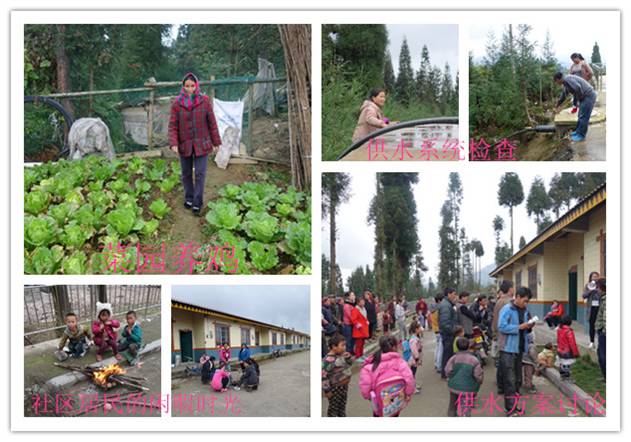 Post Disaster Loan
Entrepreneurship Training For Small Households and Project Progress
Responding to villagers further need after the entrepreneurship training in July, with the support of Mercy Corps, DORS carried out two 3-day county meetings for small households in October. We use SWOT analysis, market supplying chain, cash flow sheet and entrepreneurship story sharing, etc to let participants view their current or future business objectively. A participant described it as a deeply touching studying tour that kept him and his roommate discussing long at night. With the help of Mercy Corps, DORS held village session, Entrepreneurship training, business plan review, home visiting; and successfully loaned 307,000 yuan to 16 villagers in Daying and Ranmo villages of Pianma Township in October. In November DORS loaned another 175, 000 yuan to 11 villagers in Ranmo, Wanping and Chalin villages. As the project progressing more villagers would like to apply for micro loans.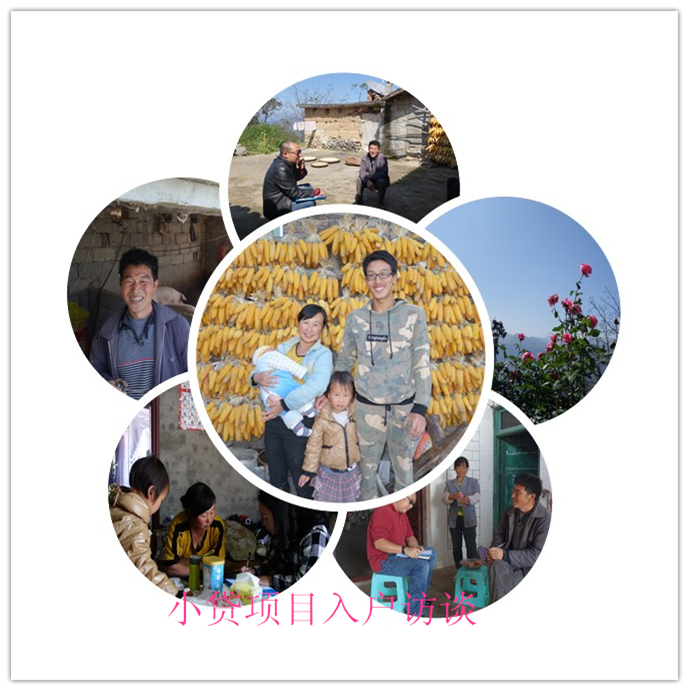 Rural Energy Project Evaluation
In October and November DORS evaluated the Biogas tanks in Huodi, Songping, Shanshu and Sugu villages and fuel-efficient stoves of Shanshu and Sugu villages. Villagers responded that the rural energy project could help to save wood and electricity and improve the living environment, it could also reduce women's labour and benefit their health.
From statistics, DORS learned that every stove could save 640 yuan per year and every tank could save 1200 yuan per year. 477 stoves and 161 tanks could help villagers to save 498,000 yuan per year and reduce 1295 tons of wood cutting.
In order to keep the bio-diversity of western Sichuan Province, reduce deforestation and protect soil and water resources, DORS has made a further project proposal to donors.
Visit/Learning/Exchanging
On 9th and 10th October, DORS vice director Guo Yumei participated in a rural land ownership workshop held by Shuguang Service Center. Shuguang invited researchers and practitioners in land ownship to give theoretical explanations and case studies. Participants discussed related issues, and working methods from their study and experience. Changing land management and adjusting land ownership has become an effective way to improve rural land utilization, increase villagers' income and solve the rural development dilemma.
In October, Tu Yuewen participated in Yaan City social work skills training held by Yaan Youth Party and Sichuan Agriculture University. He learned social work skills, workflow, made visits to local social organisations for community building experience in Yaan City. During the previous 5 trainings held in 2015, over 30 social organization applied by participants have been formally registered in Yaan Prefecture.